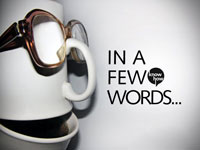 "A franchise is a business that you see in different cities. They are recognizable because their signs and colors are the same."
"A franchise is a type of business that is the same everywhere you go."
"McDonald's is a franchise. So are KFC and Burger King."
Those answers are all correct. But, there's more to franchising than just uniformity.
---
What is a Franchise?
A franchise is a type of business that is owned and operated by individuals (franchisees) but that is branded and overseen by a much larger – usually national or multinational – company (the franchisor). Many of the stores and restaurants that you see every day are franchises: Subway, 7-11, The UPS Store, Ace Hardware, Pizza Hut, Hilton Hotels, Molly Maid, and thousands more.
When you buy the rights to open a franchise, you're buying the rights to use a proven business system, with proven prices, products, and marketing techniques. You're also buying the rights to a brand: You get full access to the company's trademarked materials including logos, slogans, and signage – anything that has to do with the brand.
How to Become A Franchisee
To become a franchisee, you need to pay an up-front franchise fee. Paying the up-front franchise fee (and signing the franchise agreement) gives you the right to use:
– The franchisor's name
– The business systems
– The operations manual
– Marketing materials
– Software
– All other proprietary material
In addition, you may be given an exclusive territory in which to sell your franchise's products or services. Information about territory is always spelled out in your franchise agreement as is the time period for which you own your franchise business. Typically, franchise agreements are between 3 – 15 years in length (depending on the national laws) and you usually have the right to renew them.
Determining What Franchises You Should Investigate
It can be quite challenging to choose a franchise. One reason is that there are over 3,000 different franchise concepts available. How do you choose just one? Here are three tips:
1. Figure out what you're good at
It's really about creating the right match for your skillsets. Here's something you can do right now that will give you a leg up on your search for a franchise: Make a list of your top skills. Write down what you're really good at doing.
For example, are you a people-person…a relationship-creator? If so, write it down.
Maybe you're not an outgoing person. Maybe you're better behind the scenes. Are you an operations person? Write it down.
Whatever you're good at doing… whatever you're known for, write it down.
2. Match your top skills to franchise opportunities
This is easier than it sounds. All you have to do is keep the list you just created in front of you while you're searching for some franchises to start looking into. But, where should you look?
Start your search for a franchise online. Franchise portals are the best place to start. To find a few of them, use your favorite search engine, and type in "franchise opportunities" or "franchises for sale." That should keep you busy for a while.
Next, pick out a few specific franchises that you're attracted to. Look at each of them, and see if you'd be able to use your skills—the ones you wrote down and have in front of you—in these franchises.
I'll give you an example.
Let's say that you're interested in a commercial-cleaning franchise. You read the information provided by the franchisor, and one thing you like about commercial cleaning is that it's a B2B (business-to-business) franchise. As a franchisee, you wouldn't be dealing with consumers—you'd be dealing with other business owners and/or their managers.
You check the skills list you created, and it's definitely in-line with a commercial-cleaning franchise. Your strongest skills include sales and sales management, and from the information provided thus far, it looks like your role as a franchisee would be very sales-oriented. A commercial-cleaning franchise is something you should check out. All you have to do is fill out the "Request more information" form that can be found on just about every franchise portal, and wait for the franchise representative to contact you.
3. Watch the trends
I want you to become a trend-watcher. I want you to keep your eye on consumer and business trends. I want you to stay ahead of the game. I do not want you to get stuck with a franchise that was "hot" when you started looking into it, and "not hot" after you purchased it.
It's human nature to be attracted to what's hot, what's popular. I'm not suggesting that you avoid franchise opportunities that are popular now. What I'm suggesting is that you choose a franchise that doesn't have the potential to fizzle out fast. Try to avoid fads. Stay current with what's going on in the world of business. Watch the trends. You need to find out what consumers (if that's your target market) are spending their money on. You also need to find out what they're not willing to pay for. If you're leaning towards buying a franchise that's in B2B, like commercial cleaning or corporate training and coaching, you need to find out what business leaders are discussing. What are their needs? Do they have the budget for what you're thinking of offering?
If you want to stay current with the trends that will affect you as a franchisee, start searching for business websites and blogs that frequently write about the trends that are taking place right now. If you're interested in buying a franchise someday, learn all you can before you buy.