KnowHow Franchising Academy – how it all started? Actually it should be more like a where and when situation. The KnowHow Franchising has become a reality only thank to the professionsts, collaborators, entrepreneurs that have literally married this project. Thanks to the constant and continuous exchange of information, best-practices, knowledge and competencies we have created a real franchising culture and collected it in our world wide Knowledge Tank. But let's give the floor to those who started all.
our founders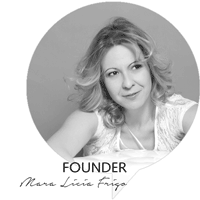 «IFCN General meeting 2014 (Helsinki) – The idea of a school devoted to the learning of franchising has been running around for a while in my head expecially after joining actively our International Franchise Consultant Network.
But what really stroke me was that, despite all the efforts done to create a "franchising school", all the training courses, all the contributions, speeches and one shot initiatives,  most of our network faced only the darksides and the limit of the training they where been asked for.
So I started wondering why.
Was it the subject? Pretty boring, I know … but used in the 50% of the US retail sector.
Or maybe was the enterpreneur attitude? Not everybody likes somebody tell them what to do … but ain't this the reason why we hire people that are good at what they do?
20 years of activity and 12 years of international network have taught me that the more the system "franchising" was known, the more it was appreciated and used.
And the answer came right away: it was not about "TEACHING FRANCHISING" but simply "TEACHING HOW TO FRANCHISE"
What to say? We had the demand, an open market, several years of "know how" and training was already a "standardize system" … this whole had become the KnowHow Franchising Academy.»
Mara Licia Frigo
Associate Quadrante srl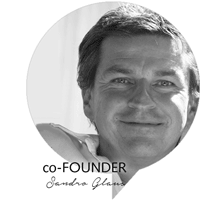 «How would you define an "entrepreneur"? In my opinion is a dreamer, a person that can see the final product without beeing aware of the how, when and where bring it to reality and without guarantees of success.
The only thing a dreamer knows is that it will work. When Mara introduced me her idea I was enthusiastic because she had found the way to turn a dreamer into a doer. And choosing the name of our Academy was our first dream become true: we give "KNOW HOW". Period!»
Sandro Glaus
CEO ProFranchising.ch and entrepreneur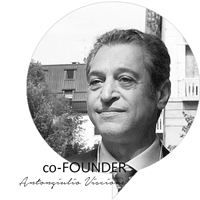 «I've been in the franchise business in the last 15 years both as a consultant and as a trainer and I've always believed that learning is a lifetime process. But untill today I found myself limited by the "specific requiremets" of my clients (a subject here, a topic there),  without  the option to provide the "whole picture".
For this reason, when Mara told me about her idea of an Academy that reflected the life of a franchise she had me right away, and I do believe that the Knowhow Franchising Academy WILL MEET THE EXPECTATION OF THE FUTURE BUSINESS WORLD»
Antongiulio Viscione
CEO Quadrante srl