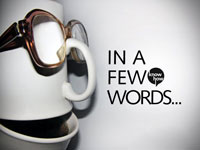 Startup Franchisor fail, we all know. Business owners that are considering franchising their business should understand why before taking the plunge.
If an existing business owner is considering franchising their business then understanding why a startup franchisor can fail will provide a clearer perspective of what is key to success. Although data on the number of new startup franchisors is solely lacking, so too is which startup franchisors fail and why, here are some reasons that we have seen in these years.
---
Startup Franchisors Fail – Reasons Why

1. The business is not an appropriate model for franchising
Simply stated the business can't be built into a successful franchise model. At the very beginning of the franchising evaluation process, it's important to be cautious and objective when evaluating a business for a franchise. This means not relying solely on the analysis and opinion of a franchise consultant. Rather, you should do your homework and independent analysis. Consult with your financial and legal advisors and request they provide you uncensored feedback. Remember, if there are no franchises that are similar to your business, there could be a good reason why and it may not be because you're smarter than others. Related to this issue is that the franchise model must be based upon a well-tested business with no major unsolved operating problems.
2. The business owner and staff lack the business skills to operate a franchise system.
This situation can manifest itself in several ways including the inability to lead or manage a multi unit organization. There needs to be management staff in place or in the wings that can help to operate the new franchise plus the existing business. When a business goes from one company to two management will be operating two separate businesses.
3. The business owner doesn't fully understand the implications of franchising a business and what it takes to be successful.
The allure of franchising is such that a business owner may only see the success stories and not the failures. Developing and launching a successful franchise program, requires the right ingredients. Unfortunately, a good deal of emphasis is placed upon building the franchise and not the launch and development of the system. The next point presents a key.
4. The franchise model is appropriate and can be successful developed, however, there is a lack of capital necessary to build, develop and operate the franchise.
A major reason why a startup franchisor fails is a lack of capital to sustain the business during the launch of its new franchise. An often unanswered question is, if a startup franchisor had sufficient working capital could that enable them to overcome some of its shortcomings? Perhaps some could and others couldn't. Some startup franchisors lack the working capital they need to launch and grow their new franchise. The cost of building the new franchise program including consulting and legal fees can cost a lot! And this is before any funds are spent on advertising, processing and closing new franchise transactions. A number of startup franchisors burn their capital on the building stage and when it comes to marketing and supporting new franchises the new franchisor lacks the necessary funds to continue.
The bottom line: Business owners that are thinking of franchising their business need to be cautious and understand what it takes to be successful. Understanding the reasons why a startup franchisor fails should be foremost in the minds of those considering the franchise route.